Welcome
Please Click!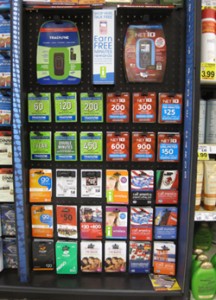 With the vast number of prepaid cell phone plans on the market, it can be downright confusing to compare each one of them. All these prepaid cell phone plans seem to have different pricing structures as well as activation periods. To make things easier for you, we came up with three distinct ways to help you compare these plans.
For the newbie users out there, start here to get a prepaid cell phone plan crash course.
How to use this site:
We provide 3 ways to compare prepaid cell phone plans.
Compare Per Minute Pricing. When you know how many minutes of airtime a month you use, then check out these comparisons. We've gone through every cell phone provider's plans to determine the cost at each level of minute usage.
The Best Plans. If you have a certain use in mind for your cell phone, for example you need a cell phone for emergency use only, then check out the Best Plans section.
Compare Individual Plans. If you have a particular cell phone company in mind, check our detailed review by clicking on the company's link in the left sidebar of this site.